Inside: Discover what we are choosing for our middle school curriculum this year.
It seems that overnight the middle child grew 4 inches and matured into an almost teenager. So much about her has changed in the last few months. She has ideas and plans, likes and dislikes, and is hardly ever without a device to text or FaceTime her friends. So, you would think I would be prepared for her to start taking high school courses. But, somehow, it still snuck up on me.
After our first child's experience with #MiddleSchool, I was leery about #homeschooling these years. #ihsnet #homeschoolcurriculum Click To Tweet
After our first child's experience with middle school, I was leery about homeschooling these years. Our oldest was in a traditional school in sixth grade when he started changing from an eager student who enjoyed challenges to a bored student who would only do the minimum required. Middle school drug on for three years never challenging him and repeating the same tired lessons. So, when I came across HECOA's Skipping Middle School series, I realized that we didn't need to repeat the same problems with the rest of our children.
This year, as she enters 7th grade, she is taking on a few high school level courses. I have waffled a bit about her maturity level and if she was capable of handling the extra workload, but several weeks in she seems to be doing well. In fact, she's flourishing. Partially, this is because we decided to let her pick out her own curriculum this year. Since she now has ownership of her education, she is much more enthusiastic about her school work.  She is being challenged and she's enjoying what she is learning.
Since she now has ownership of her education, she is much more enthusiastic about her school work. #ihsnet #homeschool #curriculum Click To Tweet
So, what are we doing this year? Here are our middle school curriculum choices for this year.
Middle School Curriculum: Language Arts
Our book club keeps growing and the girls are even more committed to keeping the group together. They have loved the Brave Writer choices over the years, so this year we decided to add in some of the older book choices, too. L- reads the book club choice each month, then we have book club at the end of the month. On Mondays, she does copywork from the book she is reading. We discuss the grammar and literary elements involved in the particular excerpt. Later in the week, she works through any Brave Writer Think Piece questions. On Thursdays, she will do dictation.
We have continued with Learning to Spell Through Copywork for a little extra spelling practice during the week.
For writing, we are continuing Brave Writer's Partnership Writing. We have used this program over the last couple of years. The girls enjoy the projects and we usually spread them out of a large span of time. As in prior years, L- will be adding a Brave Writer class to her schedule in the winter. Last year she chose the Writing a Greek Myth class. I'll let her decide which one appeals to her this year.

As I sat in a class at Teach Them Diligently this year, the speaker suggested that we could leave out teaching grammar if we incorporated Latin into our homeschool. I had been toying with the idea of adding Latin and had introduced it in small amounts before. When L-, who was sitting in the class with me, heard this her ears perked up.
She has always detested grammar. We have tried several programs over the years and NONE has worked well with her. She was eager to try Latin, as it also is a gateway to the language she desperately wants to learn, Greek. So this year we have added Visual Latin 1 to her schedule. This class is both educational and humorous. I've started watching the videos just for fun! This is one of the high school courses she will be taking this year.
Middle School Curriculum: History, Government & Geography
Last year I bought Uncle Sam and You with the thought that we would study U. S. Government while the national election was happening. But, I got distracted as I often do and we delved into Greek and Egyptian histories instead. I am a history nerd and would teach it for hours a day if my kids were willing. So, this curriculum sat on a shelf for an entire year. This year L- is jumping into it on her own. One of the things I like about this program is the weekly holiday studies. We will be doing those as a family.
As a family, we are using Notgrass's Exploring Tennessee to learn a little more about our state. We love to fieldschool. This curriculum has so many great ideas for Tennessee field trips – some I've never even heard about. I think it will work well in our homeschool.
I absolutely LOVE teaching ancient history. This year we decided to jump into the medieval era. We are adding this to our family morning meetup. I'm really excited to add Time Capsule Medieval Times by Homeschool Your Boys. This unit study has so many great hands-on projects. These will be great in the winter months when we are struggling to focus on school and need some fun (yet educational) distractions.
L- is an artist. Last year we started Mapping the World With Art
 so she could work on beefing up her geography in a way she would find more fun than simply memorizing a map. She is continuing this study this year.
Middle School Curriculum: Science
One of the topics the middle schooler is most interested in is science. At the end of last year, the girls took an assessment (I know – it was a mistake – but  I occasionally fall prey to the "are they at grade level" fears) and L- scored highest in science. Ironically, this is the subject that we have done the least amount of formal study. Science has been more nature study, experiments, and interest-led topics. It reaffirmed for me that letting my children have a passion for education is the best way for them to learn.
It reaffirmed that letting my children have a passion for education is the best way for them to learn #ihsnet Click To Tweet
So, we gave L- free-reign to pick the science curriculum of her choice. She joined us at the homeschool conference in the spring and went to several booths before she decided on Apologia's Exploring Creation With Biology. She has jumped fully into this curriculum and is enjoying it immensely. Prior to this year, I would have never thought she would have taken to such a rigorous curriculum. She is usually the child who rejects textbooks and enjoys learning through hands-on activities. She is excited to use the microscope and begin working through the experiments. This will be another of the classes that she will receive high school credit.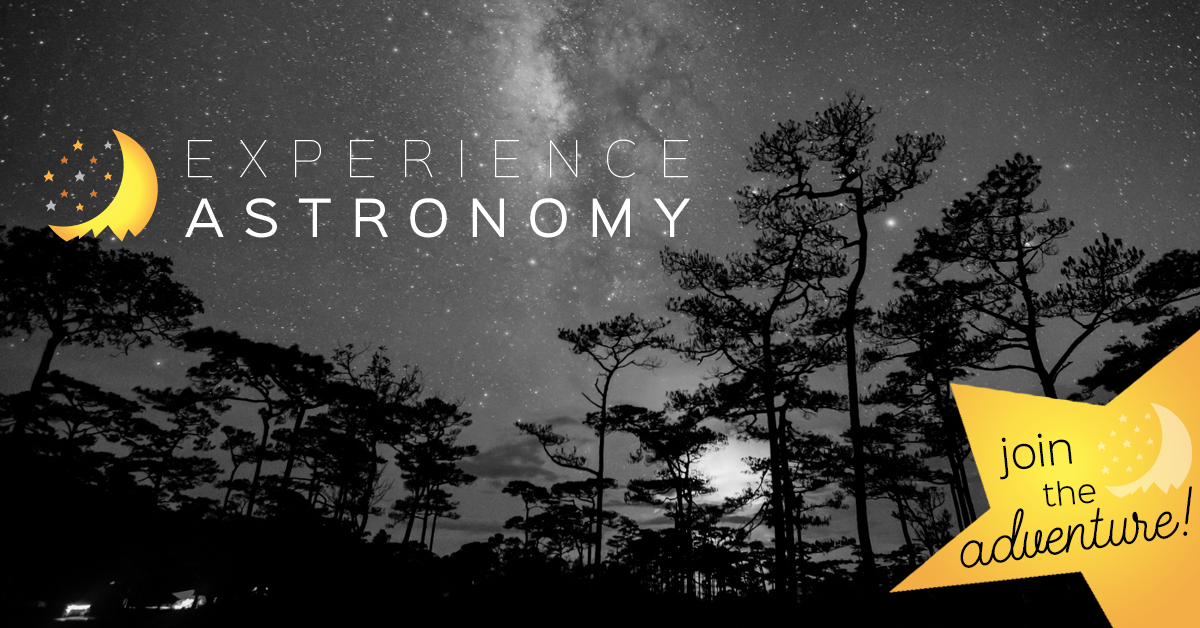 We were so excited to see the solar eclipse in totality this year that it has spurred an entire unit study on astronomy. We will be using Experience Astronomy as a family study. Because most of the field guide activities are late at night, this is a subject that Dad will get to teach. He's a big fan of constellations already, so this will be right in his wheelhouse.
We will again be using Exploring Nature with Children in our nature study. I am a notorious slacker when it comes to nature study, but this book has helped me focus and made nature study easier for a mom who isn't so fond of nature.
Middle School Curriculum: Math
We are switching up our math this year and leaving our beloved Life of Fred. Fred saved us from math meltdowns when we started homeschooling. I will always be grateful to Fred for getting us back on track with math. This year L- is trying out Video Text Algebra. As a former high school math teacher, the conceptual part of the program appeals to me. We are slowly introducing Algebra using the first unit as a Pre-Algebra course.
Middle School Curriculum: Fine Arts
L- will be continuing her guitar lessons with a local instructor. We will also be incorporating composer studies into our morning meetup.
Last year we discovered Chalk Pastel Art. Since then we have had a blast painting along with Nana and the kids. This fall we are using Chalk Pastel's Art in Space Video Tutorials. We have been creating planets and solar eclipse paintings. I may be enjoying it more than the girls! I find it so relaxing. Next spring we will be using the Medieval History Video Art Tutorial.
Middle School Curriculum: PE
P.E. is my nemesis. My husband loves to work out and spends time every day at the gym. I like chocolate and avoiding sweating. As you can imagine, trying to fit PE into our day has not been my number one priority. So when I recently discovered Fitivities, I was hoping it would make physical fitness a part of our day. And, it did. In fact, the girls LOVE playing the game and ask me if they can take a fitness break. And, because, it works better with multiple players, I'm getting exercise, too!
Middle School Curriculum: Bible
We're trying out Apologia's iWitness series. This series uses archeological evidence to show proof of the Bible's accuracy. I'm hoping this will be a good fit for a middle schooler.
L- has been working with this schedule for the last month and it's been going well. We've had some minor tweaks, but I am excited that there have been no major flip-flops so far.
Make sure to check out other curricula from iHomeschool bloggers and our 4th Grade Curriculum choices.
Hi, I'm Dachelle. I'm a homeschooling mom of 3 in the South. I love chocolate and have been known to hide it from my children. I can often be found reading a good book (or even sometimes just an okay book) and enjoying a jar of Nutella — don't judge. I blog, here, at HideTheChocolate.com when I'm not creating book clubs and making lists…lots and lots of lists (it's an addiction). Learn more…