We love experimenting at our house. A bad week can easily be turned around by breaking out the science experiment books and discovering something new and fun. A few weeks ago, we learned of fun and tasty ways to experiment with apples.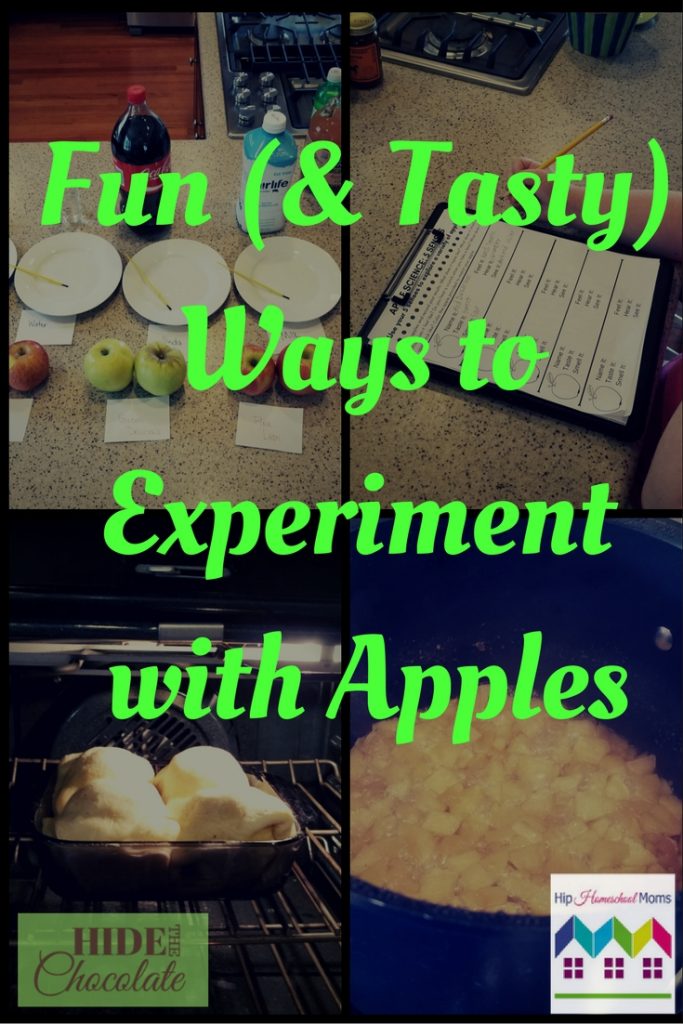 Join me at Hip Homeschool Moms for some easy ways to experiment using items you have around the house (plus some apples 😉 ). And, if you are a subscriber to Hide The Chocolate, you can pick up these cool Science Experiment Worksheets. Not a subscriber yet? Then sign up to get your password to unlock The Chocolate Closet and your freebies.
What type of foods do you like to experiment with at home? Interested in more science fun? Subscribe and enter the Chocolate Closet for a Scientific Method Worksheet with graphs.